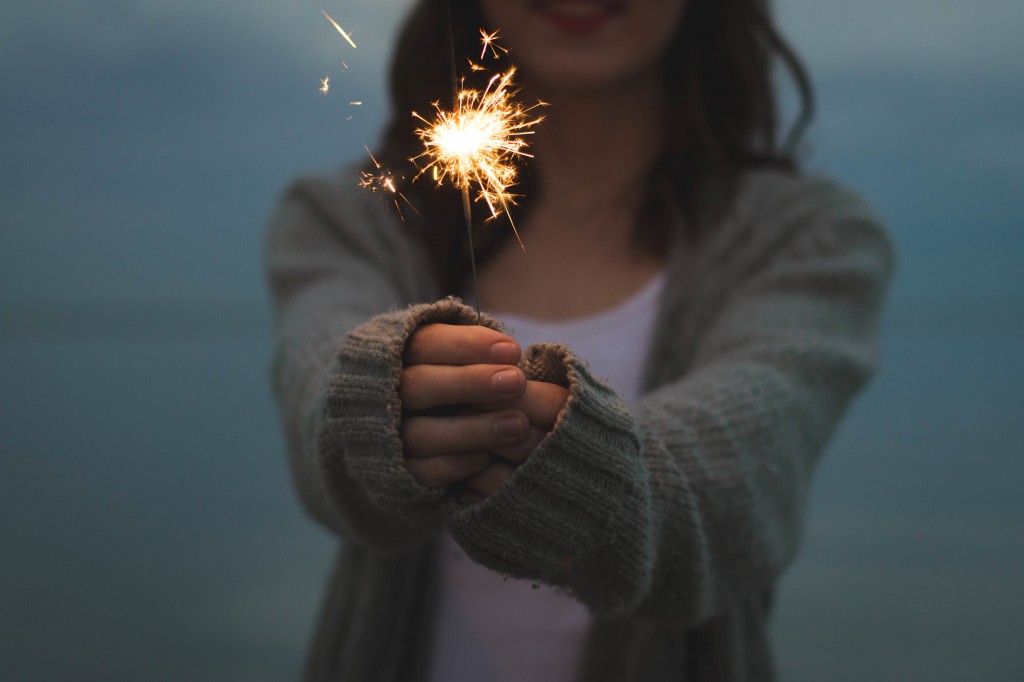 Changing calendars is a great time to make a symbolic change towards living a healthier lifestyle. If you want these changes to be sustainable, the new year's resolutions you make need to be achievable. Here are some New Year's resolutions you can make that are fairly simple to follow but will make a big impact on your overall health in the long run.
1. Meditate
Meditation doesn't need to be an elaborate or spiritual event, although it definitely can be. Daily meditation can be as simple as taking 5-10 minutes to sit or walk in silence to clear your mind. Take deep breaths and feed your brain cells with oxygen. You will feel refreshed and  rejuvenated.
2. Eat more fruits and vegetables
Have at least one fruit and one vegetable everyday. If you're already doing this, then increase it to 2 servings a day. At first it might be something you have to be mindful of doing, but with time you'll find yourself preferring to snack on carrot sticks instead of chips, and apple slices instead of fries.
3. Stay active
Staying active doesn't necessarily mean buying a gym membership or taking yoga classes, especially if it doesn't fit into your schedule. You can increase the amount of physical activity in your daily life by making small changes to your routine. For example, you can choose to walk to the mailbox instead of driving, take the stairs instead of an elevator (even if it's just one or two floors), play with your kids at the park instead of watching them from a bench.
4. Sleep
Sleep makes a big impact on how we perform physically, mentally and emotionally. It's recommended that an adult sleeps between 7-9 hours everyday. Getting the right amount of sleep is about planning. If you know what time you need to wake up in the morning then you know what time you need to be in bed by. Plan to finish your daily tasks at least half an hour before your bedtime and take some time for yourself to wind down before sleeping.
5. Practice Selflessness
Being selfless and focusing on the needs of others can help bring fulfillment and joy to your life in a way that acquiring material goods can't. This can be as simple as smiling, opening a door or doing a kind deed for a stranger. You might want to consider helping a local charitable organization like food banks, shelters, soup kitchens and outreach programs by volunteering your time once a month, organizing fundraisers or making donations.
We Wish You A Happy And Healthy 2016!!