Aaron "WHEELZ" Fotheringham was born with Spina Bifida, a birth defect of the spinal cord, which resulted in him having no usage of his legs.
Aaron did not allow his disability to stop him, he just had to figure out how to make it work for him. He started riding at skate parks at the age of 8. Aaron had been going to the park with Brian and their dad for weeks, but he would watch from behind the fence. The first time he dropped into a quarter pipe was scary, and like most first timers he fell, but he was never one to give up just because it wasn't easy. So he got up and tried again…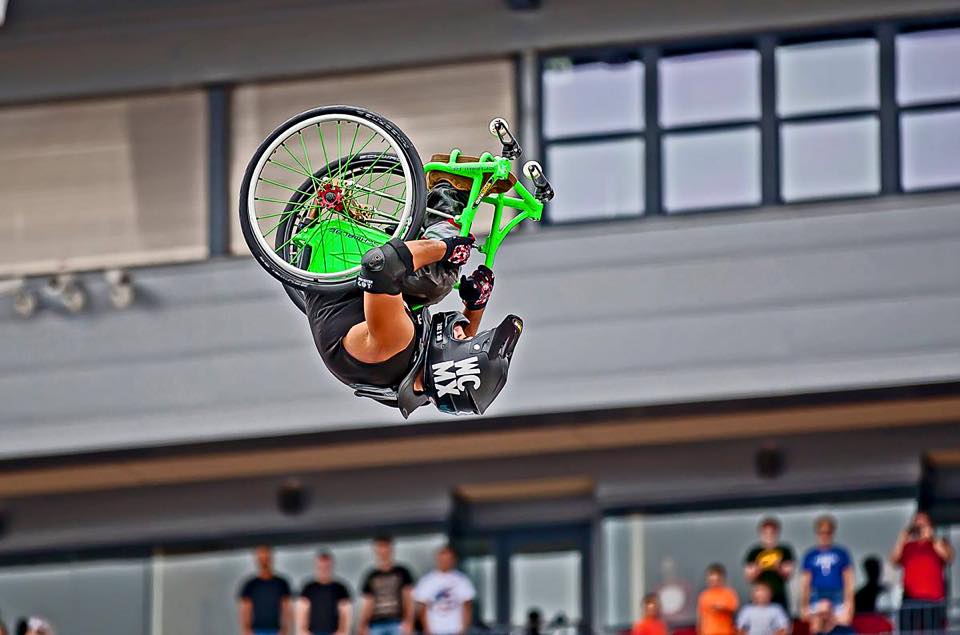 Aaron has won a few BMX freestyle competitions, including the 2005 Vegas AmJam BMX finals.
Over the last eight years Aaron has challenged himself to try progressively more difficult tricks; carving, grinding, power-sliding, hand planting, and spinning are just a few of his accomplishments. In 2005, he perfected a mid-air 180-degree turn. Then on July 13th, 2006, he landed the first wheelchair back flip.
Aaron enjoys showing young kids with disabilities that a wheelchair can be a toy, not a restriction.
You certainly do not have to be disabled to be inspired by what Aaron "WHEELZ" Fotheringham is able to do!
Follow Aaron on Instagram and Facebook!
Source: aaronfotheringham.com
Featured image: AaronWheelz Facebook