There's yoga on one hand, and then on the other, there's Kitten Yoga. Truly, baby cats bouncing all over you while you're occupied with them yoga moves.
Peggy Adams is as of now running a transitory "pup-up" shop at CityPlace in West Palm Beach. They're planning to discover homes for a portion of the canines and cats and additionally to get group support for the association.
They, as of late, thought of this intriguing idea where yogees can give a financial gift and take a 30-minute taught yoga class with encourage kittens that are searching for homes.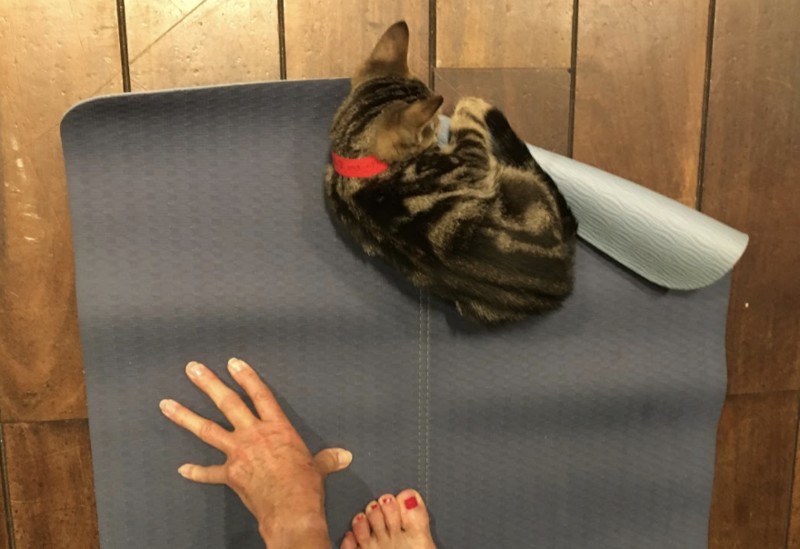 "It really encourages people to think about adopting a cat, a rescue cat," said Peggy Adams CEO, Rich Anderson.
The classes convey yoga aficionados up near kittens and once in a while older cats that are still up for getting adopted. For 30 minutes, people can extend, unwind and nestle.
Ideally, an association can be made and the kittens will run home with another family.
"The energy is very light-hearted and fun. There's a lot of giggling and laughing," said yoga instructor Cora Ciaffone.
Ciaffone said that in many classes, she sees the cats pick who they need to go home with. And a few participants concur.
"He came to me twice," said local resident Christina Moreno, referring to an older cat in her laps that she was considering adopting on Saturday morning. "She [the yoga instructor] was telling me that he didn't go with anybody else. My husband is in trouble"
Peggy Adams is facilitating the following Kitten Yoga session on Saturday, Jan. 27 at 9 a.m. and 10 a.m. RSVP is required through email: kittenyoga@peggyadams.org. To discover when different classes or occasions are planned, take after Peggy Adams on Facebook.