Exercise delivers long-lasting benefits that everyone, especially people with disabilities, should attain. While people with disabilities or people that suffer with chronic pain may face potential difficulties while exercising, it is realistic and achievable to exercise even with limited mobility. Burning Nights created the following infographic that highlights the different forms of exercise and types of exercise equipment that are available for people with limited mobility, and identifies several of the benefits that it provides.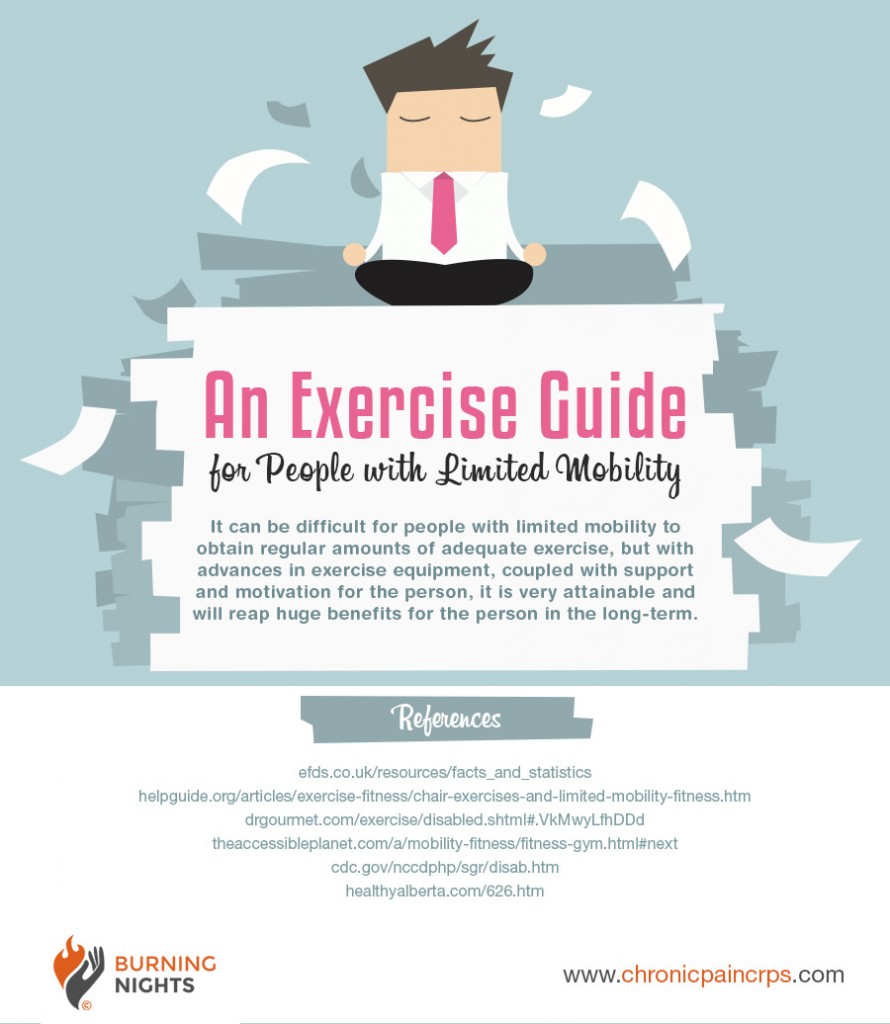 More than 72% of disabled people do not participate in physical activity.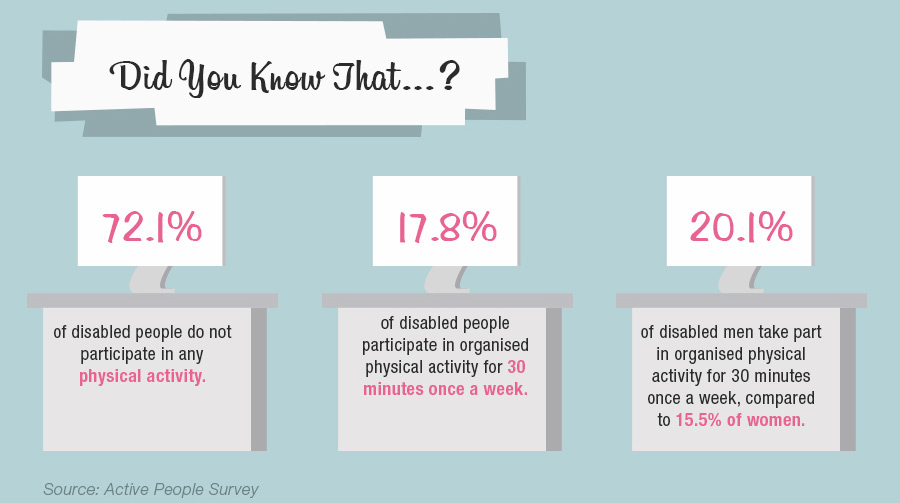 Many barriers to exercising exist for people with limited mobility. Exercising may be more difficult, and people may feel self conscious, unmotivated, uninterested or afraid to injure themselves further. The best way to overcome these barriers to identify your reasons for not wanting to exercise and address them directly. For example, if you feel self-conscious, you can choose to exercise at home or during off peak gym hours.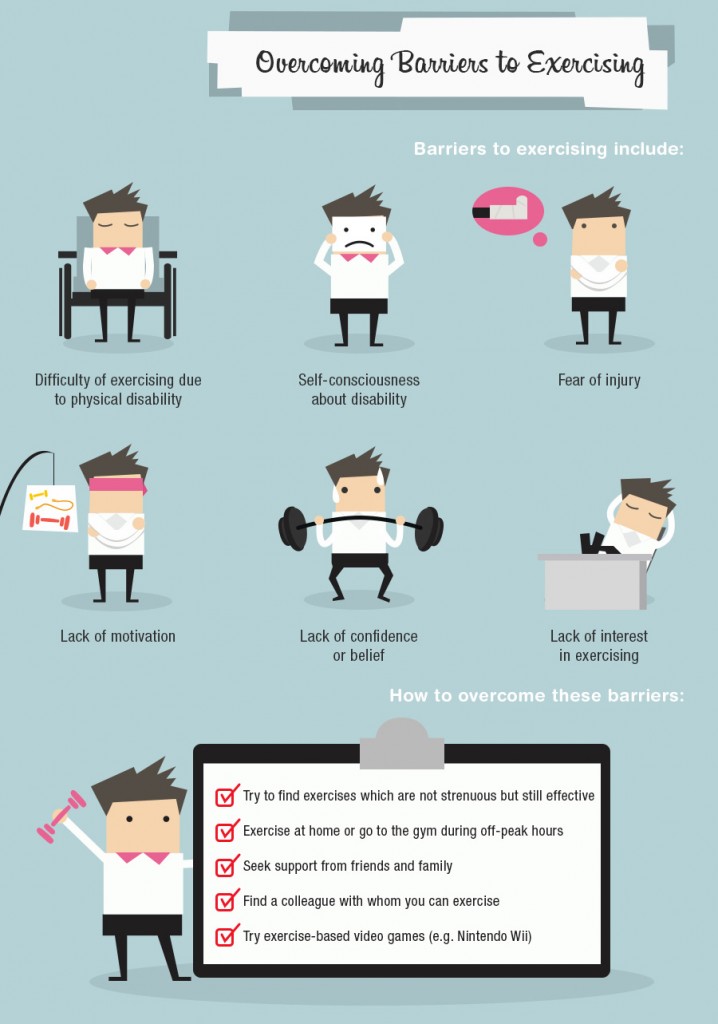 There are many types of exercises that someone with limited mobility can do:
Cardiovascular Exercises involves increasing your heart rate and can help reduce muscle and joint discomfort. Some good examples of cardiovascular exercises for people with limited mobility is walking, swimming, water aerobics, aqua-jogging and cycling.
Strength Training can help improve balance and reduce risks of falling. Using resistance bands and light weights and doing shoulder exercises to strengthen biceps are great examples for people with disabilities to attempt.
Flexibility Exercises can help reduce pain and stiffness, and can help reduce likelihood of injury. People with limited mobility can modify yoga and tai chi to achieve all the benefits of improved flexibility.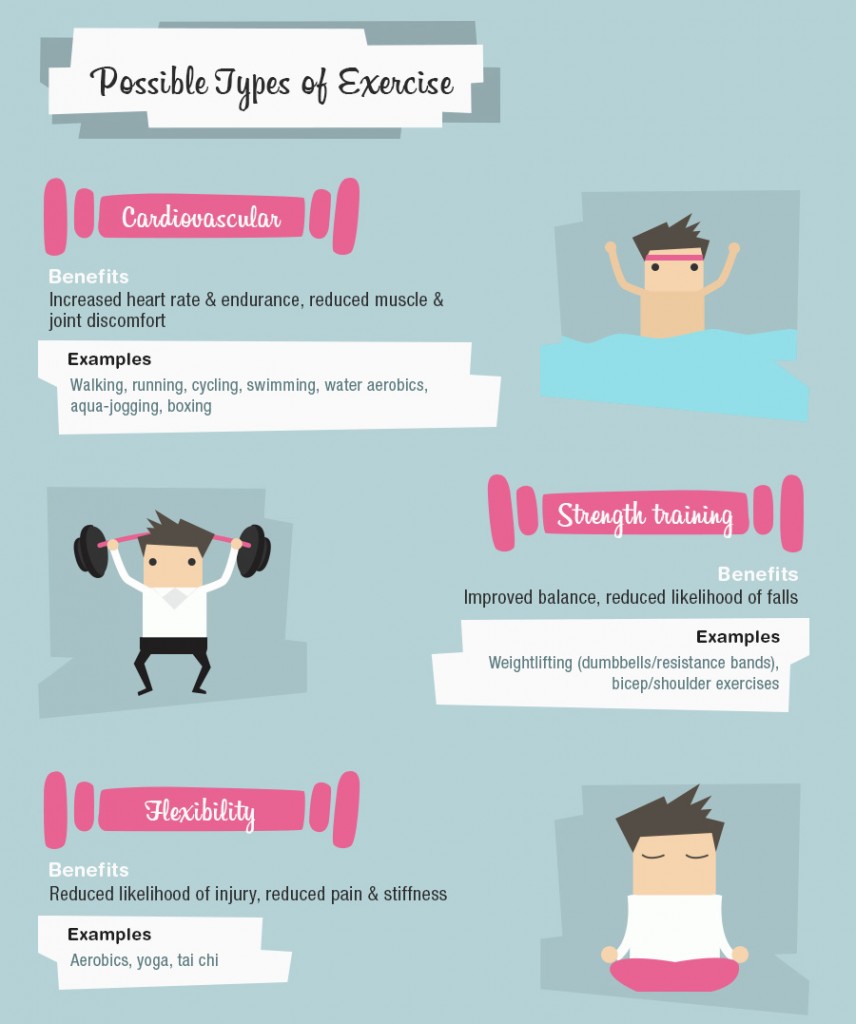 Many different types of exercise equipment exist to suit people with limited mobility. Machines like exercise bikes, standing frames, hand cycles, walking frames, all terrain wheelchairs, and electrical stimulation machines can help facilitate exercise for people with disabilities.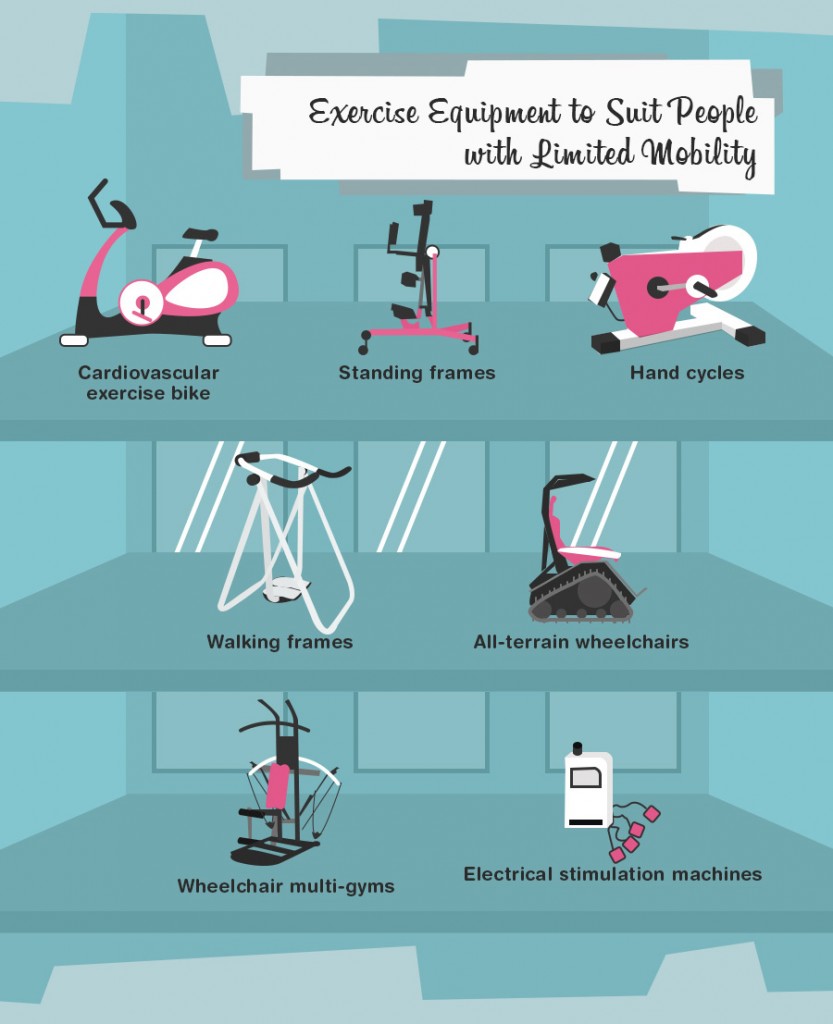 Here are 10 Exercise Tips for People with Limited Mobility: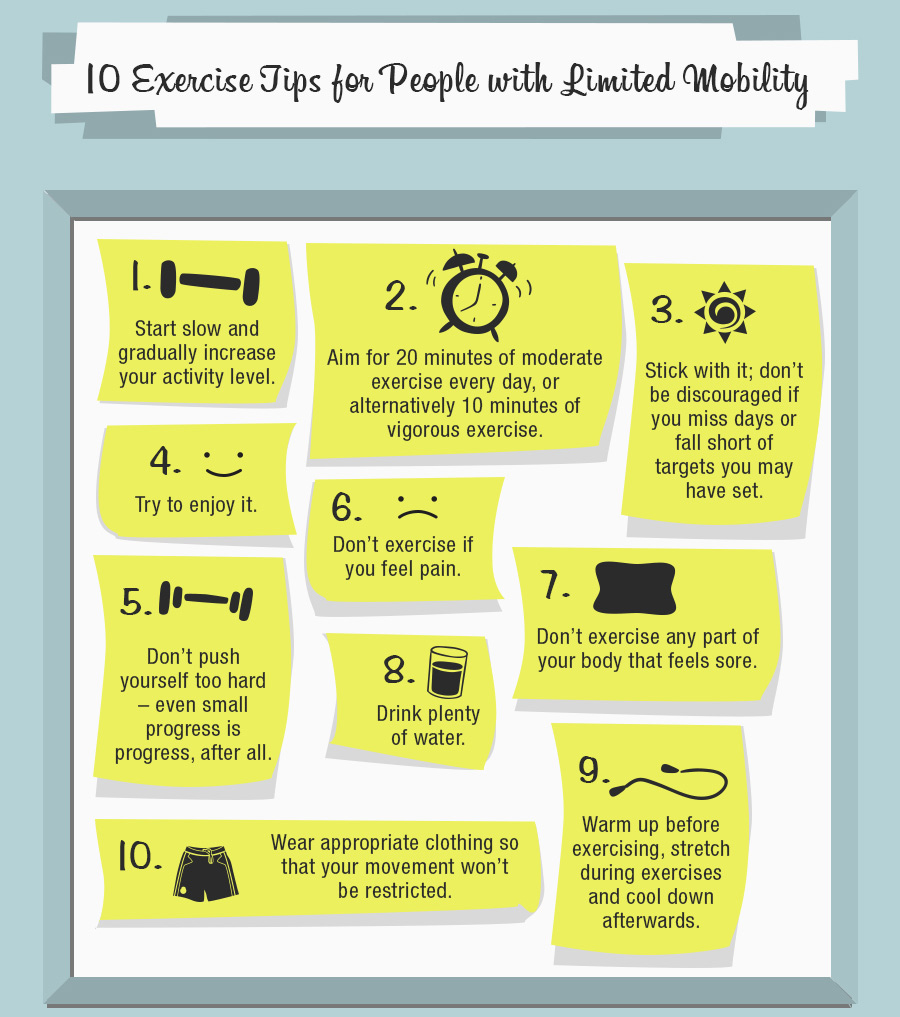 While exercise may be more difficult and the barriers may seem larger for people with limited mobility, the benefits definitely outweigh the challenges.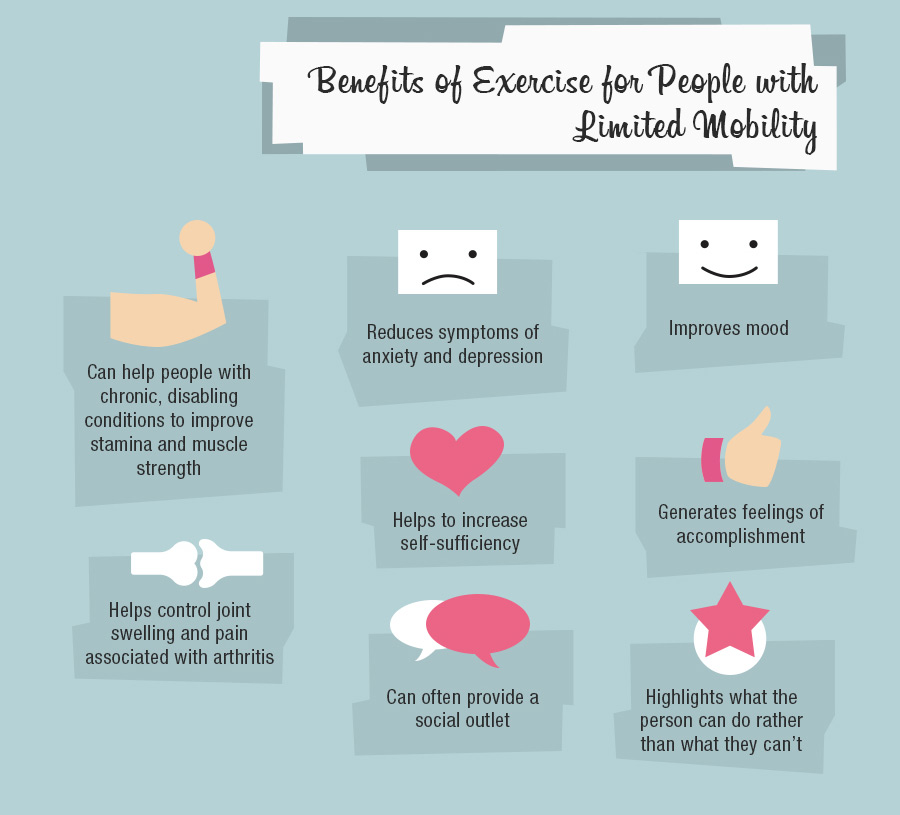 Burning Nights is a charity focused on increasing awareness on Complex Regional Pain Syndrome (CPRS).