There are so many reasons to eat squash, but the most important is the simple fact that the sweet, rich meat of winter squash is delicious! Try this simple Winter Squash Soup recipe.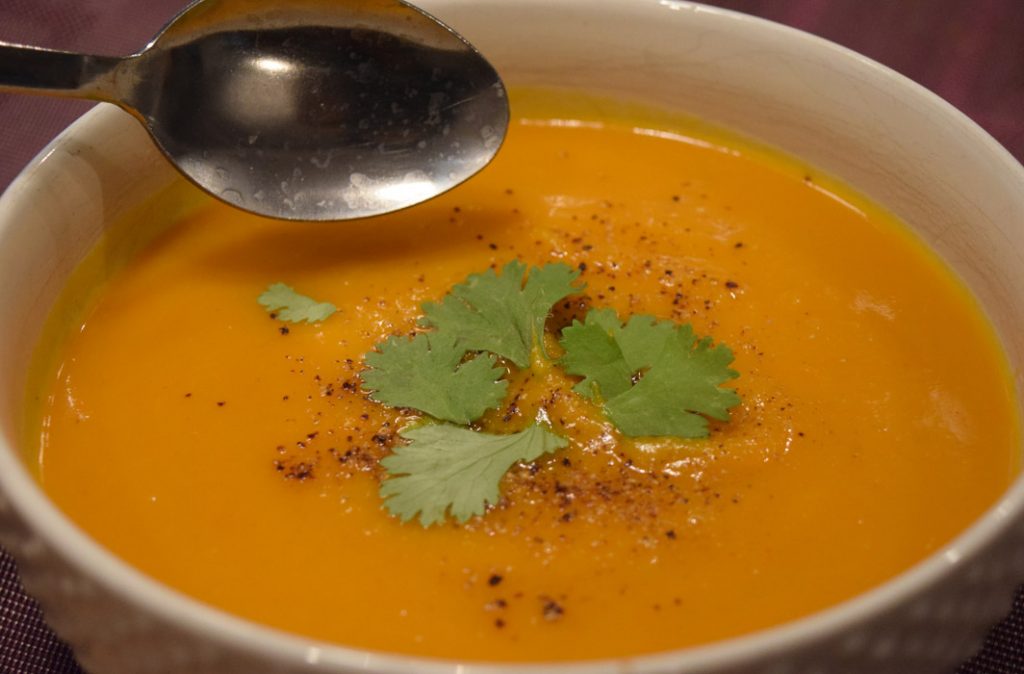 Ingredients:
1 kilogram winter squash (such as butternut, buttercup or grey ghost squash), peeled and chopped into 1 inch cubes
1 tablespoon extra virgin olive oil
1 onion, peeled and chopped
2 carrots, peeled and chopped
1 celery stalk, chopped
4 cups vegetable broth (or water and 1/2 tablespoon of salt)
2 cups milk (or preferred milk alternative)
Slice the squash in half and remove seeds. Peel and chop the squash into 1 inch cubes.
Heat the olive oil in a large pot, and cook the onion, celery and carrots 5 minutes, or until lightly browned.
Add the squash and pour in enough of the vegetable stock to cover vegetables. Bring to a boil. Reduce heat to low, cover pot, and simmer 40 minutes, or until all vegetables are tender.
Use an immersion blender to blend the soup until smooth.
Stir in milk and bring to a boil.
Serve the soup hot. Garnish with freshly ground black pepper and cilantro leaves.
Recipe adapted from HypeFoodie.com