Most people think of Halloween and automatically link the holiday to candy and other sweet treats, that usually don't have too much nutritional value. That isn't always the case … this year you can serve these easy to make, healthy Halloween treats.
Jack-o-lantern Fruit Tray
Arrange your favorite fruits to look like a jack-o-lantern.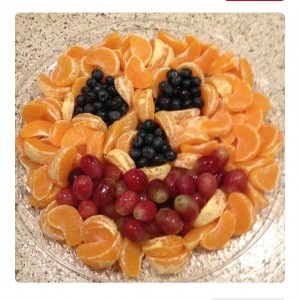 Roasted Butternut Squash Salad
Make a colorful salad rich in phytonutrients and antioxidants from roasted butternut squash, arugula, chopped unsweetened dried cherries, roasted and salted pumpkin seeds and feta cheese.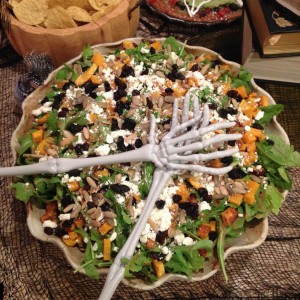 Clementine Pumpkins
Make mini pumpkins out of clementines for a fun and healthy Halloween themed snack.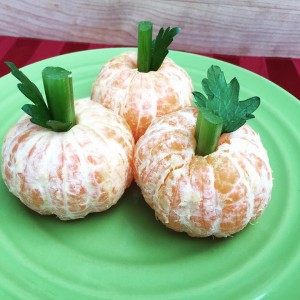 Frankenstein Nice Cream bowl
Have a fun and delicious snack filled with dietary fiber, vitamin K, vitamin A and iron! This frozen Frankenstein snack includes a whole bag of spinach blended with half a mango and 3 frozen bananas, topped with blueberries.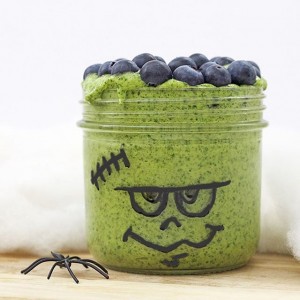 Rice cake spiders
Make creepy, crawling creatures out of rice cakes by decorating them with Blackberries and Black Grapes.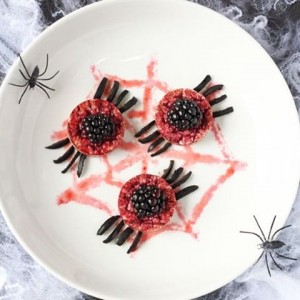 Guacamole bats
Your guests will go batty over these nutrient-rich snacks made with guacamole, black tortilla chips and black olives.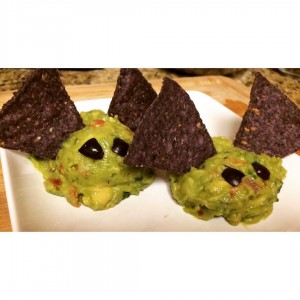 Creepy Caprese bites
Use basil, tomato, mozzarella and green olives to make these tasty bite sized treats.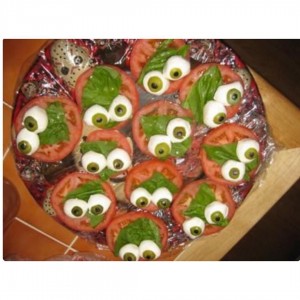 Mandarin Pumpkins To Go
It just takes a black marker and some creativity to make these fun jack-o-lantern treats. They'll be great for trick-or-treat hand outs or will be perfect for Halloween loot bags.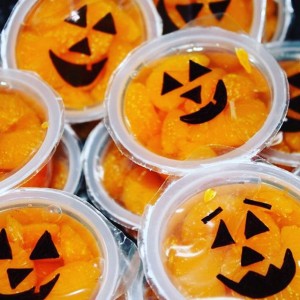 We wish you and your family a happy and healthy Halloween!