The International Yoga Day is celebrated annually on 21 June since its inception in 2015.
The idea of an International Day of Yoga was first proposed by Shri Narendra Modi during his speech at the United National General Assembly, on 27 September 2014. He stated:
"Yoga is an invaluable gift of India's ancient tradition. It embodies unity of mind and body; thought and action; restraint and fulfilment; harmony between man and nature; a holistic approach to health and well-being. It is not about exercise but to discover the sense of oneness with yourself, the world and the nature. By changing our lifestyle and creating consciousness, it can help in well being. Let us work towards adopting an International Yoga Day.
– Narendra Modi, UN General Assembly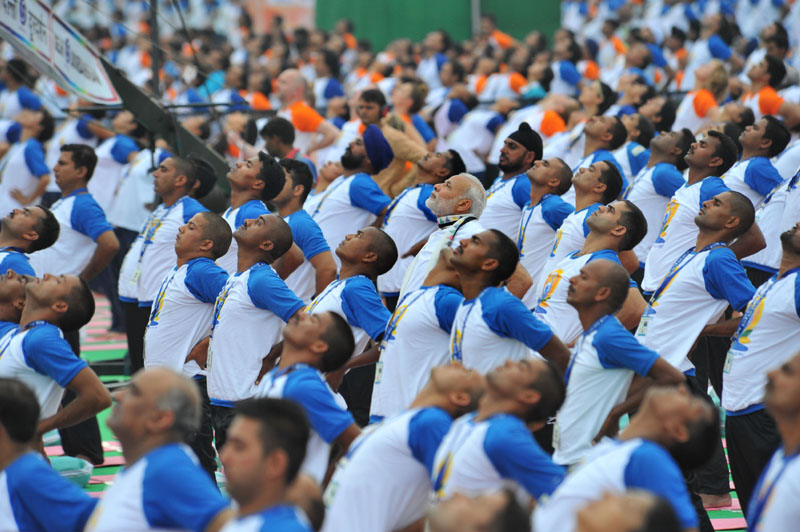 The Objectives of International Yoga Day:
To let people know the amazing and natural benefits of yoga.
To connect people to the nature by practicing yoga.
To bring communities much close together to spend a day for health from busy schedule.
To enhance growth, development and spread peace all through the world.
To strengthen the global coordination among people through yoga.
To promote better metal and physical health of people through yoga practice.
How to Celebrate International Yoga Day
Everyone should celebrate International Yoga Day, even if you have never tried yoga in your life. In fact, it's a perfect day to try yoga for the first time! Here are some ways to celebrate International Yoga Day
Attend an International Yoga Day event. There are many organized in cities the world over to choose from, including Austin, Texas, Hong Kong, London, Seoul, and many others.
Watch some historical International Yoga Day moments from the past 3 years online.
Meditate
Be with nature. Take some time to enjoy a peaceful walk outdoors or sit and listen to the sounds of nature.
Practice some yoga postures or learn some new postures
Try a new yoga studio or new yoga style for the first time