Aaron "WHEELZ" Fotheringham was born with Spina Bifida, a birth defect of the spinal cord, which resulted in him having no usage of his legs.
Aaron did not allow his disability to stop him, he just had to figure out how to make it work for him. He started riding at skate parks at the age of 8. Aaron had been going to the park with Brian and their dad for weeks, but he would watch from behind the fence. The first time he dropped into a quarter pipe was scary, and like most first timers he fell, but he was never one to give up just because it wasn't easy. So he got up and tried again…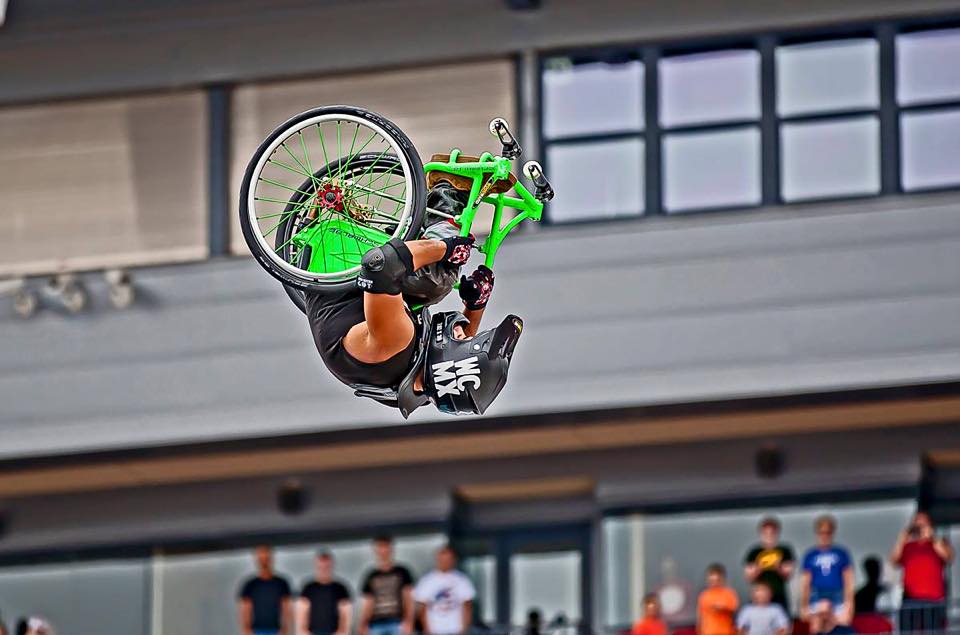 Aaron has won a few BMX freestyle competitions, including the 2005 Vegas AmJam BMX finals.