There is a new yoga practice that is gaining popularity. Now beer lovers who like yoga and yogis who like beer can do both!
"BeerYoga is the marriage of two great loves – beer and yoga. Both are centuries-old therapies for body, mind and soul. The joy of drinking beer and the mindfulness of yoga compliment each other, and make for an energizing experience."
– bieryoga.de
Founded in Berlin by Jhula, a professional yoga instructor who first saw the concept at the Burning Man festival in Nevada's Black Rock Desert. Beer Yoga has now established roots in Australia, and following the trend Yoga + Beer classes are now being offered at Wicks Brewing Co. in Riverside, California.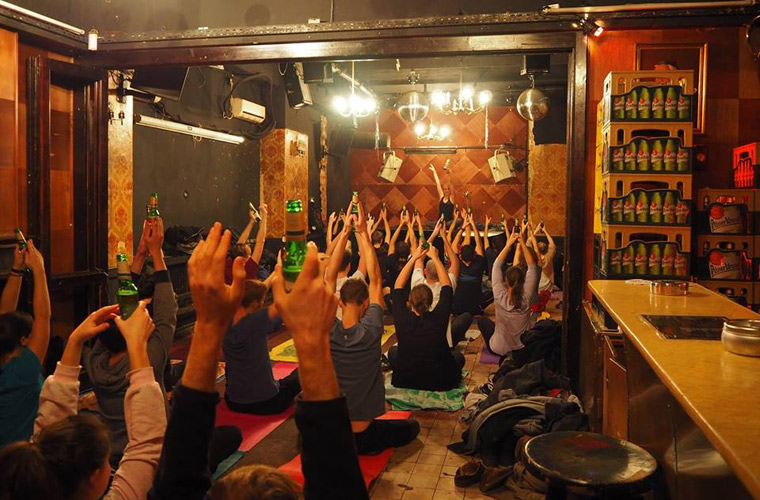 Beer Yoga is a serious practice. "BeerYoga is fun but it's no joke – we take the philosophies of yoga and pair it with the pleasure of beer-drinking to reach your highest level of consciousness."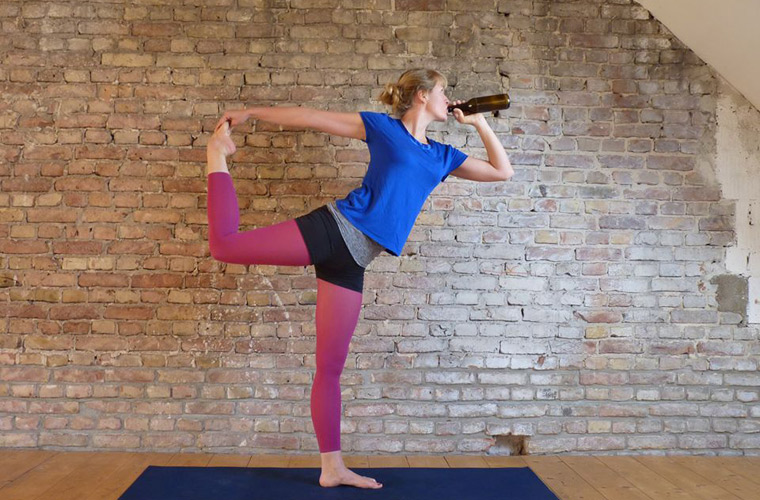 Find out more about Beer Yoga on their website.