The newest "rage" in the yoga world is Rage Yoga. Founded and developed by Lindsay Istace from Calgary, Canada, Rage Yoga is a colorful new way to practice yoga to attain good health through a combination of stretching and positional exercises with swearing and screaming. One of Rage Yoga's most distinctive features is the addition of offensive gestures like the middle finger as a way to release stress and add some humor to age-old yoga poses.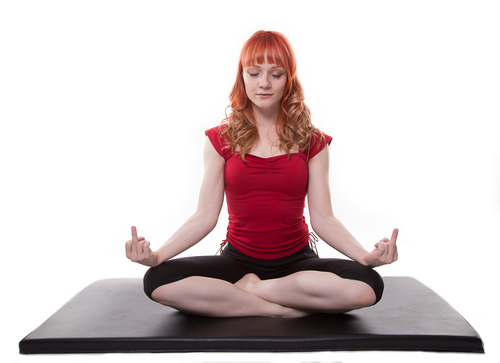 Lindsay Istace, a full-time entertainer, contact juggler and contortionist, developed Rage Yoga while she was dealing with a painful breakup. On her website rageyoga.com, Lindsay states that her main reason for creating Rage Yoga is "for all of us who want the benefits of yoga but never quite fit in conventional classes". On a personal level, she shares "My practice gave me a strong body-mind connection. I learned how to slow my mind, feel good in my body and built some decent pipes while I was at it. It helped me overcome addiction and weather a lot of life's obstacles. It kept me healthy and sane!"
Lindsay has been leading Rage Yoga classes at a basement pub in Calgary since January, although she does offer travelling workshops. The yoga style is described as "a bastardization of Vinyasa Yoga, done at a slower pace and with more F-bombs" and participants are encouraged to stay for a pint at the end of the class. Later on in the year, Lindsay plans to offer online classes for download so that the rest of the world can experience Rage Yoga.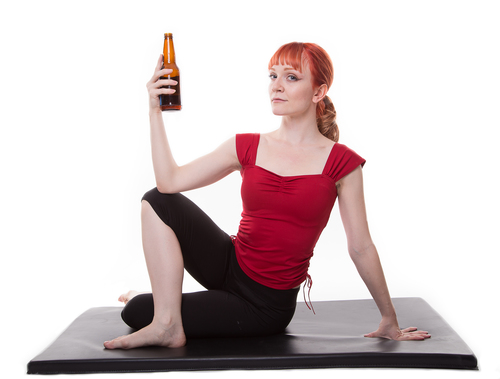 Rage Yoga [reyj yoh-guh] noun: a practice involving stretching, positional exercises and bad humor, with the goal of attaining good health and to become zen as f*ck.
More than just a practice, Rage Yoga is an attitude.
-rageyoga.com