Being a mother requires exceptional multitasking skills. Carlee Benear, from Woodlawn, Texas makes being a mother of 3 who practices yoga regularly look like a piece of cake!. She showcases her fitness, flexibility, exceptional yoga and mothering skills on Instagram. She is the pioneer of a new yoga trend called "Breastfeeding Yoga."
Carlee posts photos on her instagram account almost daily. Her most popular posts are complex yoga poses of herself while breastfeeding her newborn daughter.

Health and sustainability organizations such as Unicef promote exclusive breastfeeding for the first six months of life, as it yields tremendous health benefits, providing critical nutrients, protection from deadly diseases such as pneumonia and fostering growth and development.
All of the comments posted on Carlee's photos are words of awe and encouragement from almost 5,000 followers.
This kind of fitness and flexibility is rare. "Breastfeeding Yoga" should only be attempted by seasoned yogis and be practiced with caution.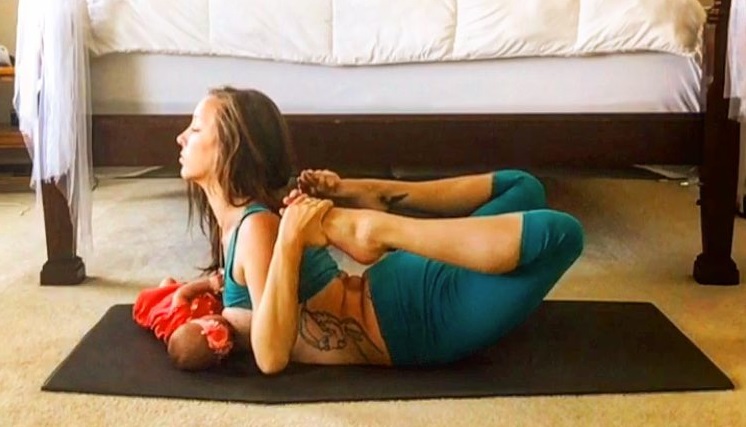 Namaste!