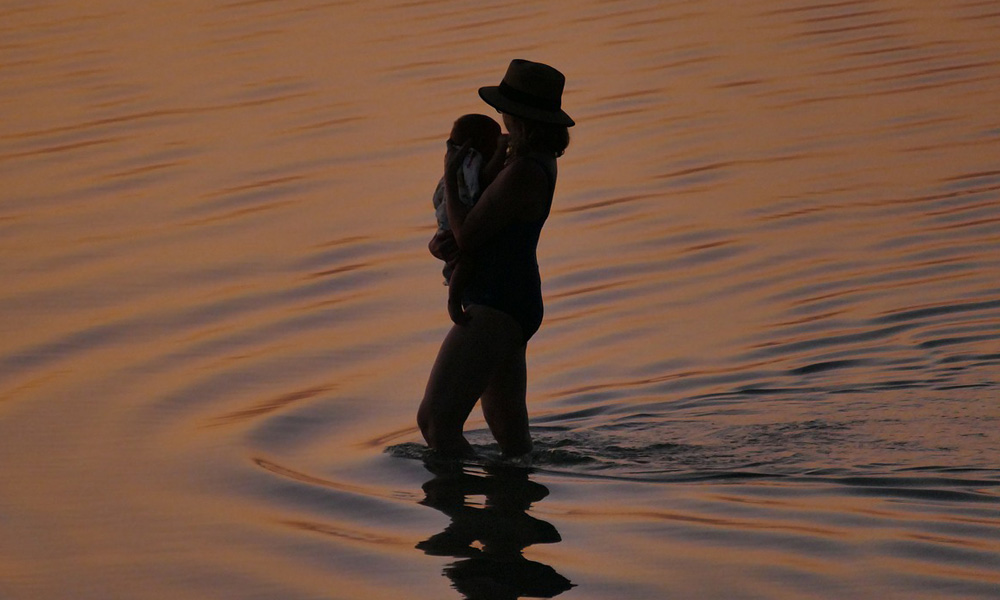 To remind us that all body types are worth celebrating, a mother shared pictures of herself before and after having children. Laura Mazza, the blogger behind Mum on the Run, shared these photos in a post that has since gone viral, with more than 13,000 likes, and 6,200 shares on Facebook.
In her post, Laura explains that she took the  photo on left before having her first child, "No stretch marks or scars from belly button piercings. A belly button that was high. A flat stomach." She went on to admit "I ate no carbs, and barely any vegetables. Just meat. But I loved it because I was losing weight rapidly and the more bones that protruded the more I valued myself."
The photo on the right is a photo of herself now, after having children. "Stretch marks. A droopy belly button. Thicker, not many bones protruding, but more dimples that represent cellulite." Laura further explains "The scars and stretch marks and jiggly tummy is because I made humans. I ate a little more cake, I drank a little more wine. I made mug cakes at 9pm and snuggled on the couch with my husband. But for some reason, I didn't love this body. It's sad."
In a heartfelt and empowering statement, Laura states "I have achieved more with this body, then I have with my old body. I've eaten more good foods. I've lived more, I've given more, I've enjoyed more. I've made life. This body, THIS body should be celebrated and admired."
We can all learn something from Laura's post and this before and after shot that most mothers have their own versions of ingrained in their memories. As Laura so eloquently states:
"Celebrating all body types. All body types and the stories that go with that body. Above all, THE person should be celebrated. Healthy bodies should be celebrated. Healthy should be what we strive for. Healthy minds, healthy journey's and however that reflects on to our bodies, we should admire it."
Read more from Laura Mazza on her blog, themumontherun.com.